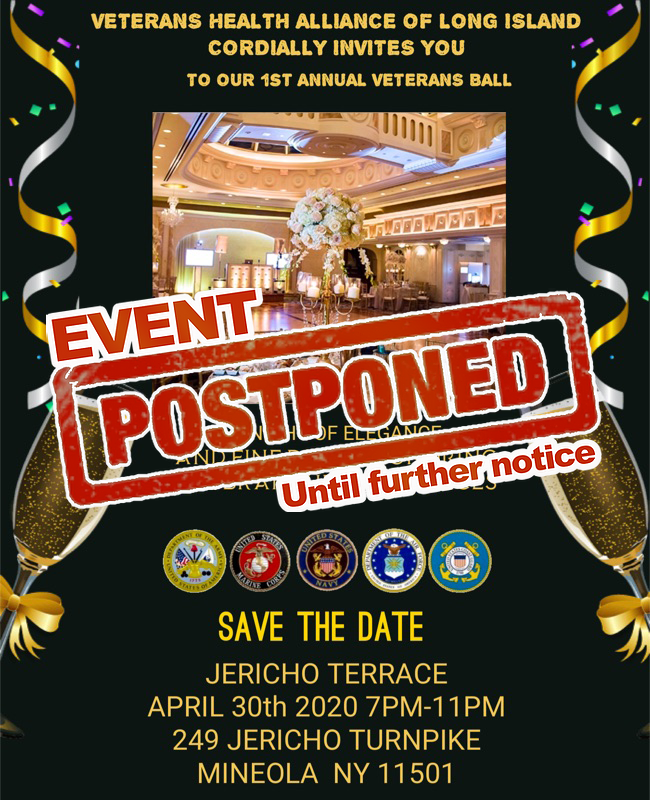 This year The Veterans Health Alliance of Long Island 1st annual veterans ball will officially be postponed. Due to the growing concerns around COVID-19, we've made the difficult decision to postpone the in-person veteran's ball.
This was a tough call to make for an incredibly important event for our veterans, but we need to prioritize the health and safety of our staff, partners, employees, and everyone who has helped to make this event possible.
We remain committed to the veterans of Long Island, and apologize for any inconvenience this may have caused.
In place of the in-person annual event, we're planning other ways for our community to get together through a combo of live-streamed content and remote video calls. If you are a veteran looking to stay connected please visit our calendar page for the latest updates. In the meantime, thank you for your patience and understanding and we look forward to seeing you soon!